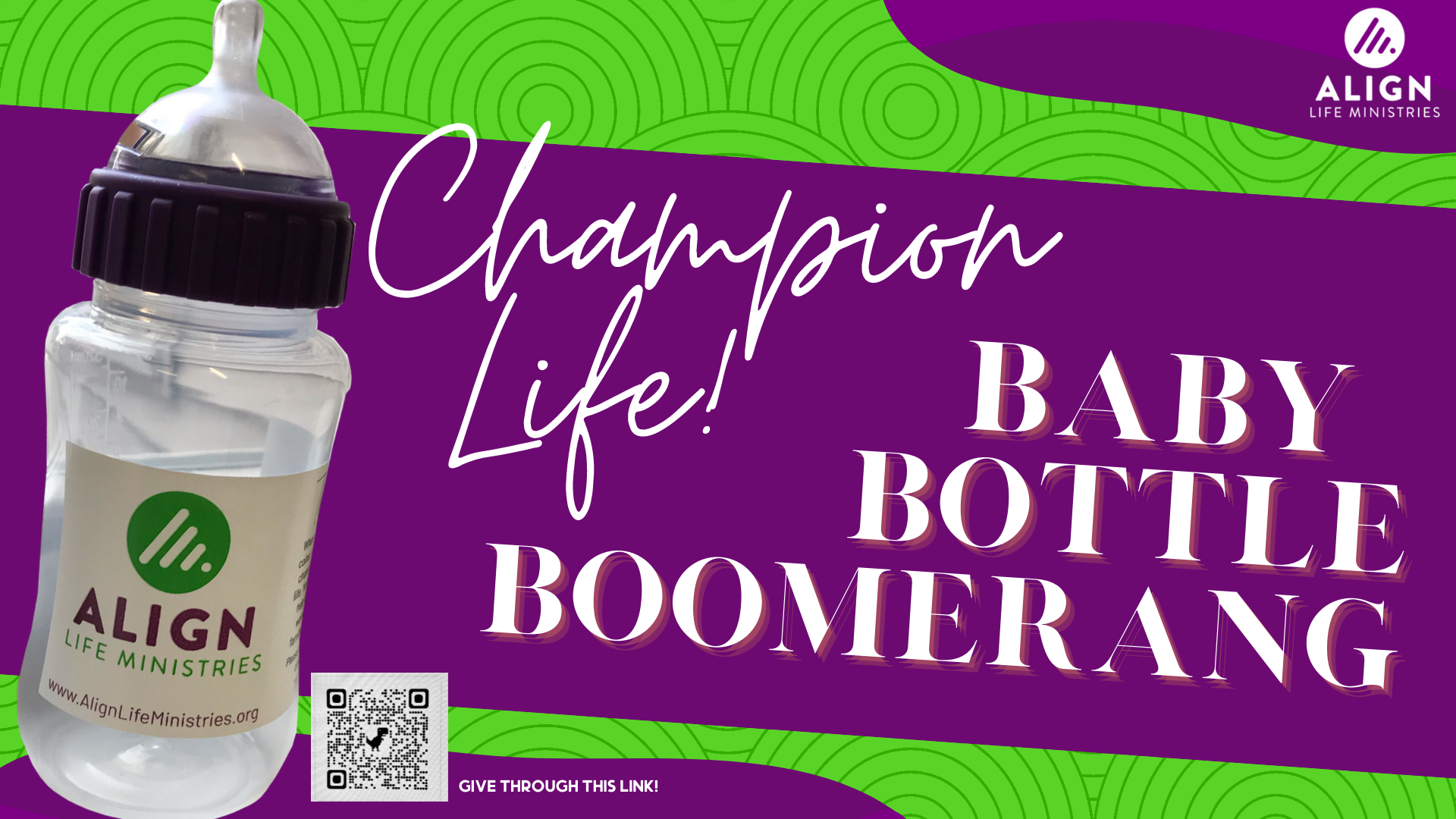 One of our local missions partners Align Life Ministries is having their annual Baby Bottle Boomerang Fundraising Event. Churches, businesses, Christian schools, home school co-ops and groups of any age or size to have hands-on or virtual involvement in a life-changing opportunity that helps babies, moms, and dads.
Fill an empty bottle with change, cash or checks made out to Align Life Ministries & return it by Sunday, April 30. You can also use the QR code provide to give directly online.
With your loose change you are championing the gospel and life with Align Life Life Ministries. Thank you!