Baptism Sunday
April 16 @ 9:00 am

-

12:00 pm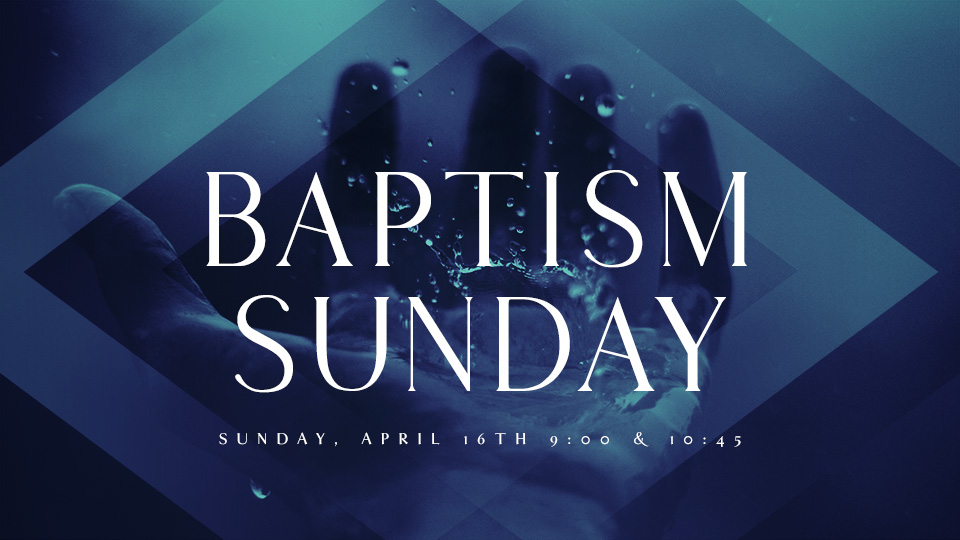 On Sunday, April 16th we will be starting a new series called "There's Something in the Water!" To kick off our series we will be having a special Baptism Sunday Service here at the church on this Sunday in our auditorium during our 9:00 & 10:45 services. 
Baptism is a visible demonstration of someone who has made a personal profession of faith in Jesus Christ! We will hear stories of lives transformed by the power of the Holy Spirit – as individuals, couples, and families follow God in His command to be baptized! If you would like to be baptized or have questions about  Believer's Baptism, contact the church office and one of the Pastors will be in touch with you. 
We are excited to celebrate the stories of God's faithfulness, His grace and his love through these stories!