Church Yard Sale
September 10 @ 8:00 am

-

12:00 pm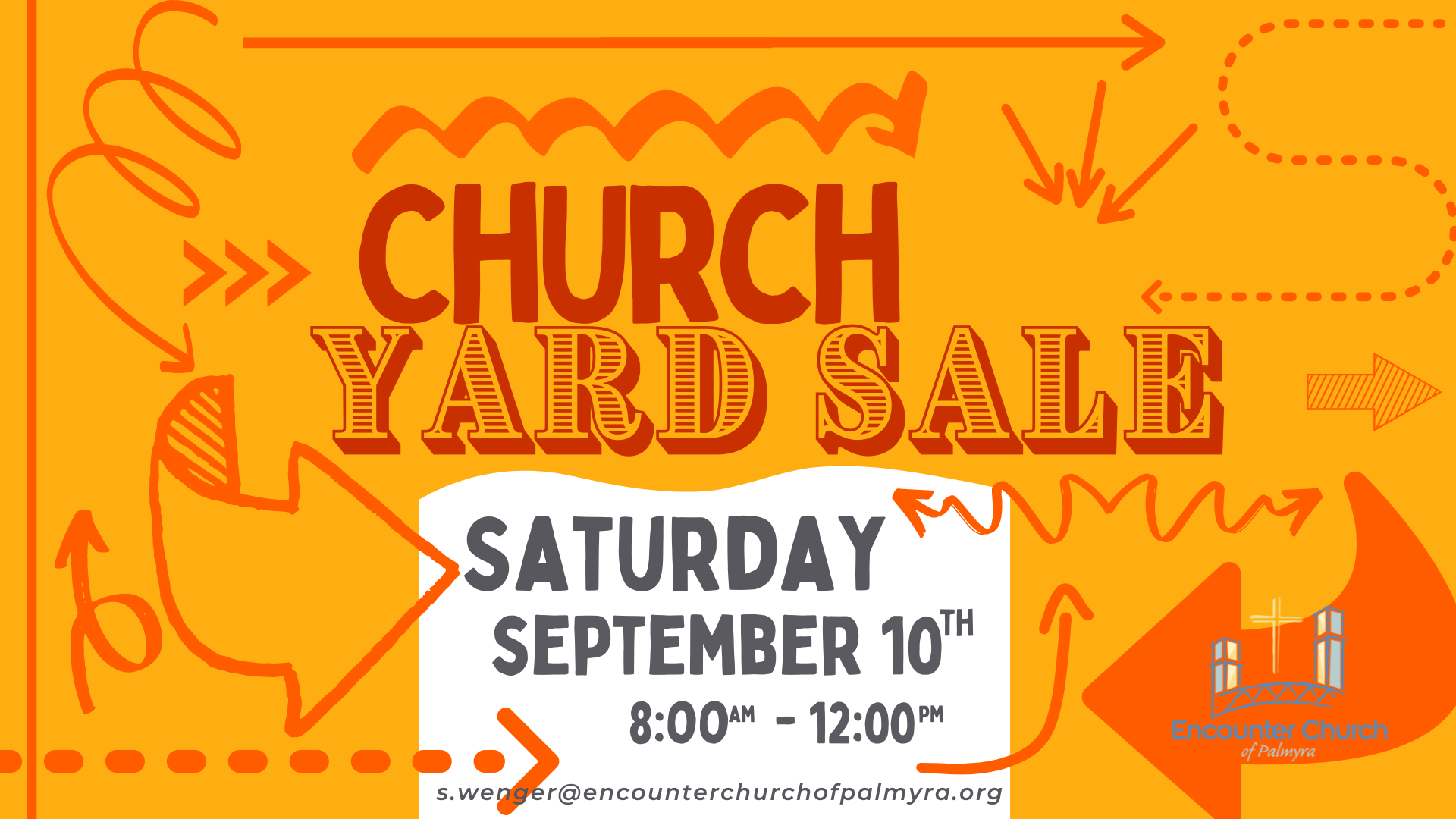 "Find Your People" Growth Group was challenged by Acts 2:44-45 where is says, "And all the believers lived in a wonderful harmony, holding everything in common. They sold whatever they owned and pooled their resources so that each person's need was met." 
On Saturday, September 10 from 8:00am – 12:00pm, we are inviting you, our church community, to join us for a church yard sale. All proceeds will go back to to the church – 50% to the youth fund and 50% to the general fund. This is a time for us to come together for fun and fellowship, while selling those things we have been holding on to because we might need it in 1o years, or by cleaning our your garage or attic!
We are looking for baked good donations as well. Impact Youth will be hosting that stand and will be helping throughout the day as needed.
Please contact Staci at [email protected] with any questions.