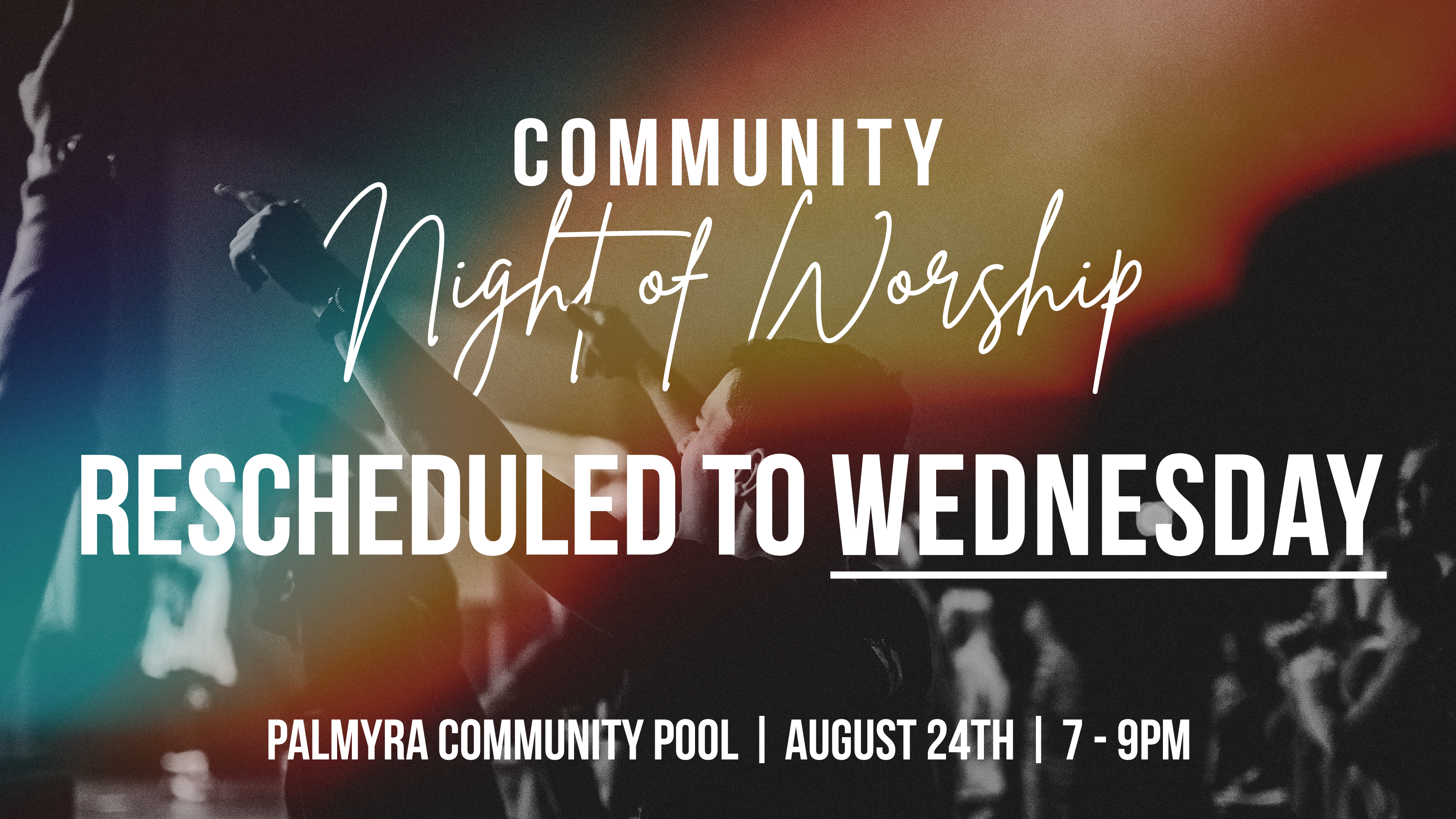 On Wednesday, August 24th from 7:00-9:00pm you, your family, friends, neighbors, coworkers, and the surrounding community are invited to a Community Night of Worship at the Palmyra Community Pool.
This will be a night where together, our community can gather together to worship Jesus through praise & prayer.
Help us spread the word by picking up a flyer (available for pickup on Sunday morning or during the week) for you to pass out at your local grocery store, coffee shop, hair salon, etc. anywhere where you go. And for those who are tech savvy, you can use this post or any of our social media posts as well as invites!
We hope that you will come out to this night of community and worship!