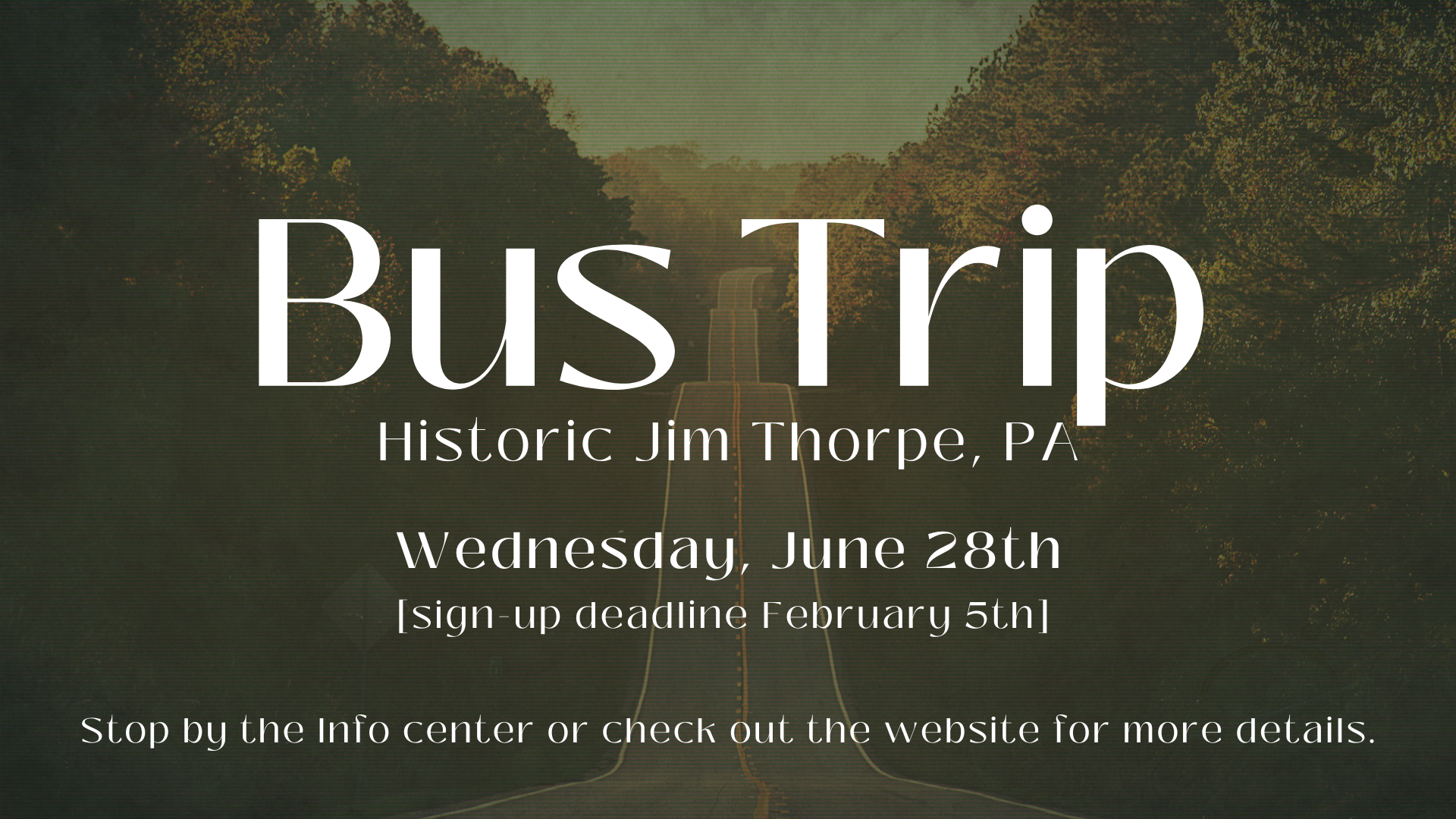 On Wednesday, June 28th join us as a group from Encounter Church takes the day to travel to Historic Jim Thorpe, PA on a bus trip.
The trip will include transportation to Historic Jim Thorpe via an Elite Coach bus, where you will be able to shop, explore, and get lunch after a scenic 70 min train ride. Snacks will also be provided on the bus.
The cost of the trip (including the tip for the bus driver) and everything mentioned above is $60/adult and $50/ages 3-12.
If you are interested in signing up for this event, please fill out your form with all of your information, and pay via cash or checks made payable to "Encounter Church of Palmyra" by mailing to dropping off at the church office. If you have any questions, please contact Jim Beard at 717-319-2107.