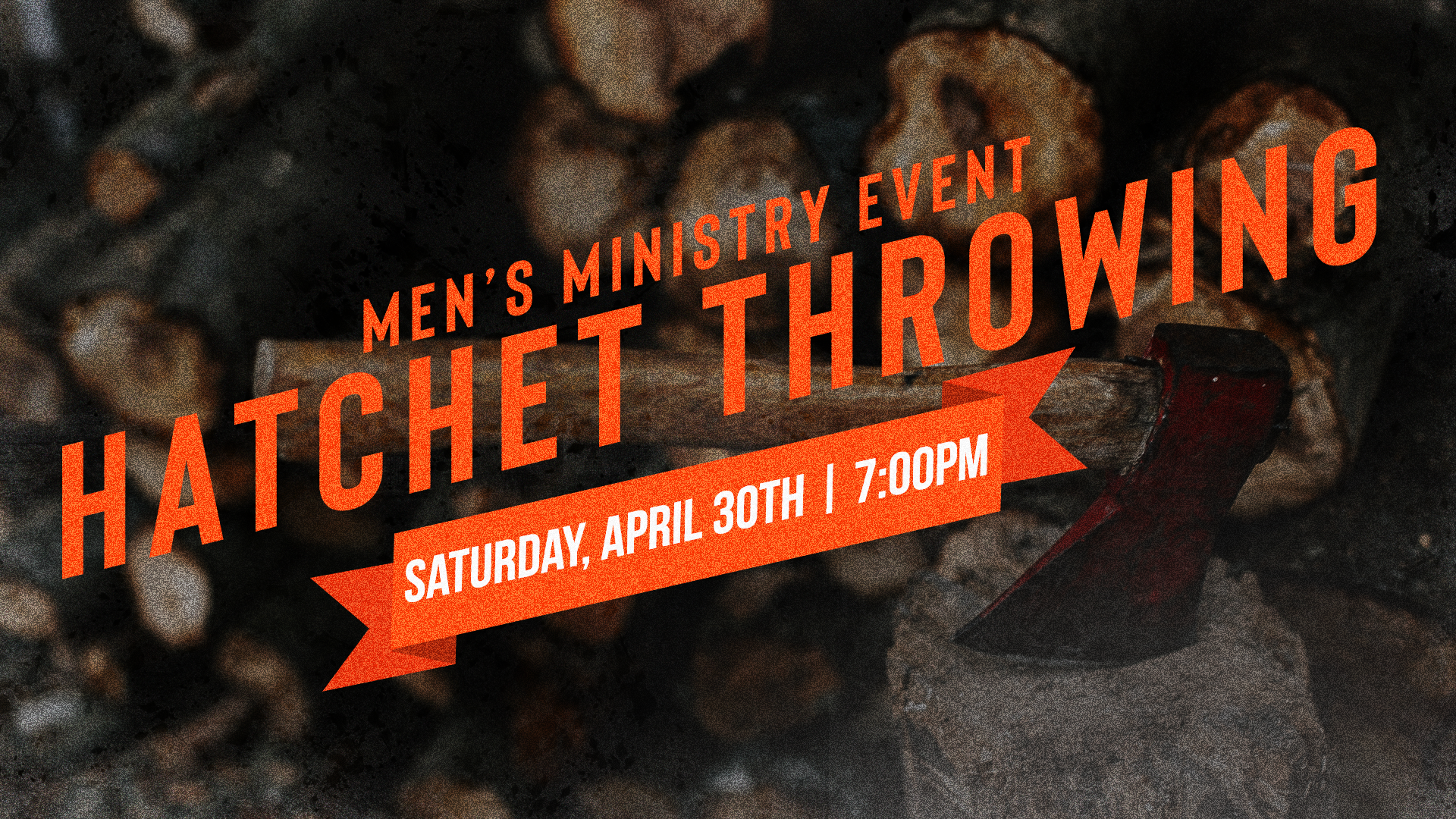 Calling all men 18 years and older!
On Saturday, April 30th at 7:00PM the Men's Ministry will be testing their inner lumberjack skills at Hatchet Throwing at Stumpy's Hatchet House of Hershey.
There are currently 30 spots available for sign-ups so first come first serve! The cost is $20/guy.
You can sign-up by stopping at the table in lobby on Sunday morning or by emailing Evan Bogle at [email protected].
All payments, in the form of cash or check, are due back to the church on Sunday, April 24th!