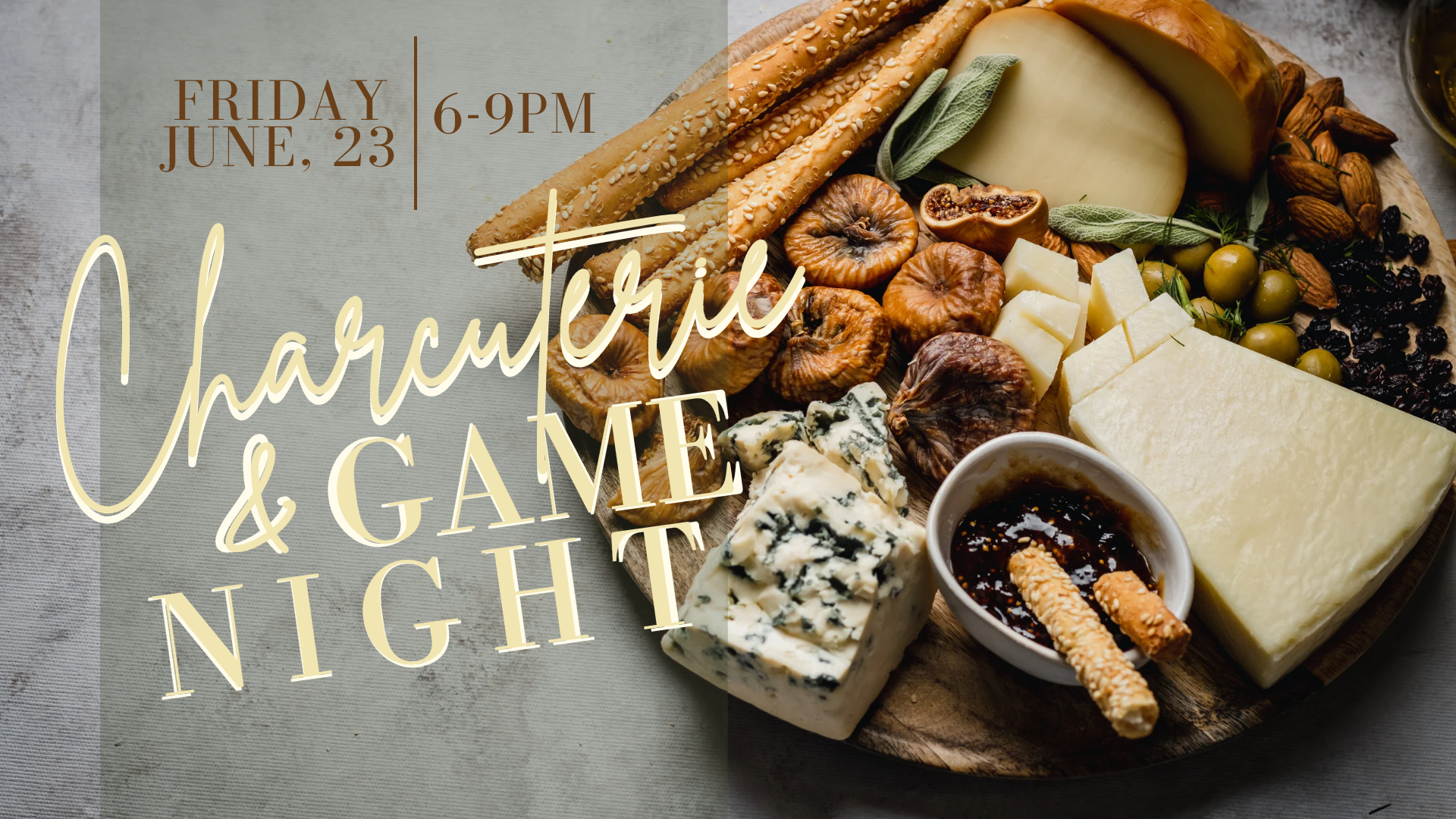 Join us on Friday, June 23rd from 6:00 – 9:00pm here at the church as we come together for a night of connection, games and of course a gigantic charcuterie board filled with tasty morsels of all different kinds of foods and desserts.
Each lady is encouraged to bring your favorite finger food dessert or snack & game to share with everyone!
Sign up by contacting [email protected] or by stopping by the table in the lobby on Sunday.