School Supplies Drive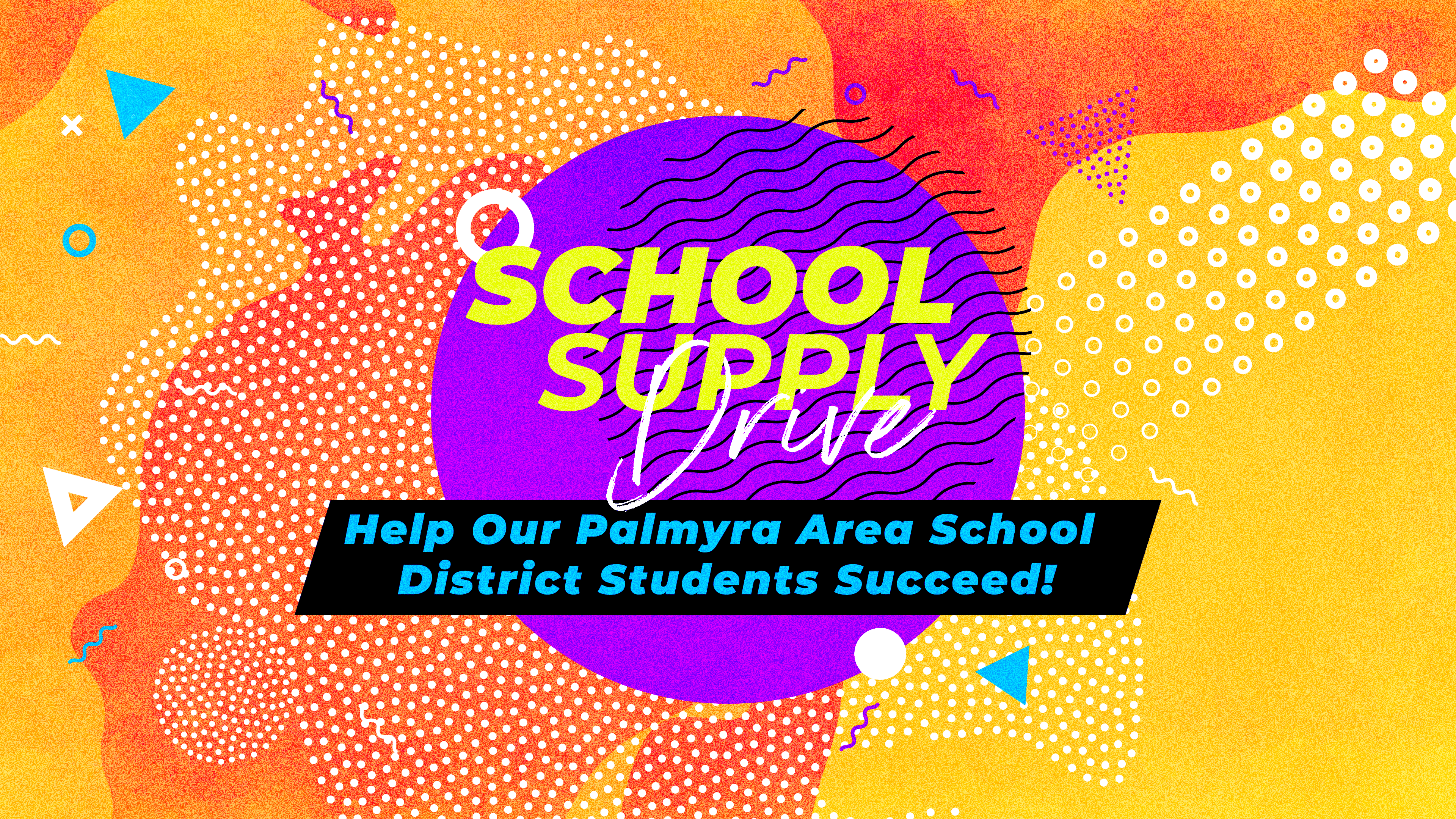 As the School year quickly approaches, we will be having a School Supplies Drive for our PASD (Palmyra Area School District) students.
Below are the supplies that are needed. 
Gallon-sized Ziploc Bags containing:
Crayons
Pencils
Colored Pencils
Markers
Glue Sticks
Dry Erase Markers (Elementary) or Highlighters (Secondary)
Ear Buds (from dollar store, or other inexpensive source)
Homemade Masks
Zipper Binders
Lanyards
Face Shields
All items are due back by Sunday, August 23rd.