Welcome to Impact! Student Ministry
Mission:
We exist to disciple parents and young people to be disciple-makers who bring Jesus' Love to life.
Values:
Transformation not Perfection
Persistence not Indifference
Mentorship not Censorship
Join us for Impact! In The Morning on Sundays in between the services from 10:00am-10:40am. Impact! In the Morning kicks off at 10 with breakfast snacks and free time before moving into a time of the previous weeks sermon and prayer.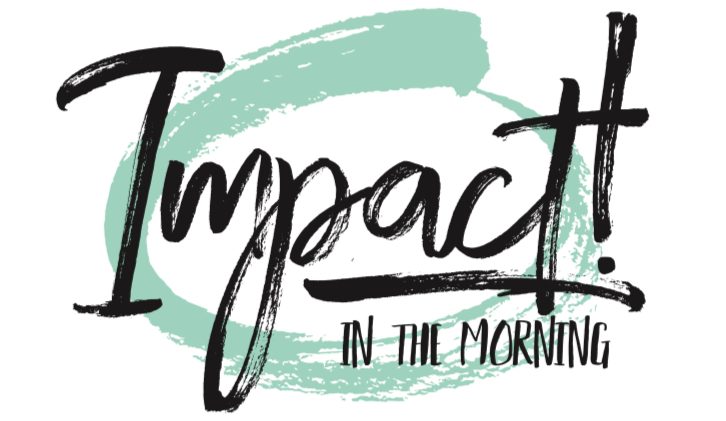 Retreats and Missions Trips:
May 13th: Move For Life Signup (Sr. High and Young Adults Only)
JUNIOR HIGH
Impact Nights: Every Thursday, 6th through 8th graders meet together with leaders for fun, biblical teaching, and discussion from 7-8:30pm. The first week of each month is an Impact! Invite event and the final week of each month is an Impact! Experience night!
Impact Invite Events: These happen the first Thursday of each month (with a few exceptions). Think of Impact Invite Events as a big party with the opportunity to connect with other students and leaders. Some examples of events that we have planned this year are: Food Olympics, Cutthroat Kitchen, and The Great Escape Room! These events are tailored perfectly for first time guests or for regular attenders to bring a friend!
Impact Experience Nights: At Impact!, we don't want to just talk about our faith, we want to live it out. In an effort to do that, the final Thursday of each month is an opportunity to experience the faith practices that we have been learning and discussing during that month. Some of our experience nights this year will focus on prayer, serving others, discussing our fears, and how to study scripture. Some of these nights will happen on our church campus and some may happen elsewhere. Be sure to check the latest calendar to be sure of what is happening and when!
SENIOR HIGH
Ground Up Cafe: This environment occurs after school from 3-5 pm on Mondays where students can purchase a latte, smoothie, or snacks. This is a low key environment where students are free to spend time playing video games, hanging out with friends, doing homework, or use the open gym.
Discipleship groups: At Impact, we believe that discipleship happens best in the context of relationships. At the conclusion of our Cafe environment, students who choose to stay, will take part both in discipleship and Interest groups. Discipleship groups are held from 6:30-7:30. We currently offer a Bible Study Group and a Tough Questions Group and are looking to add more. Each group is led by two adult leaders.
Interest Groups: Dinner is served free of charge from 5-5:30 and Interest Groups begin at 5:30 and wrap up at 6 :30. These groups consist of sports, video games, and board games. Each group is led by two adult leaders. Students are free to choose their interest groups and may change week to week.
Events: On the final Monday of the month, in lieu of Interest Groups, we will host an event from 6-8 pm. Sometimes these events will occur at the church and other times they will happen elsewhere. Release forms are required to attend events held outside of the church and can be found here.