Welcome to Impact! Student Ministry
Mission:
We exist to provide parents and young people with the tools to become disciples who bring Jesus' Love to life.
Values:
Transformation over Perfection
Demonstrated by:
Pointing students toward their next step to Jesus.
Persistence over Indifference
Demonstrated by:
A desire to see students grow in their faith not graduate it.
Mentorship not Censorship
Demonstrated by:
Giving doubts and questions air-time.
The Heart Work Podcast comes from Pastor Journey of Impact! Student Ministry. Each episode will feature an insightful interview full of stories, advice, life lessons, discussions of theology, stories of faith, and encouragement from different guests.
Join us for Impact! In The Morning on Sundays in between the services from 10:00am-10:45am. Impact! In the Morning is a place for young people to belong and connect on a Sunday Morning. Check us out in the Student Room!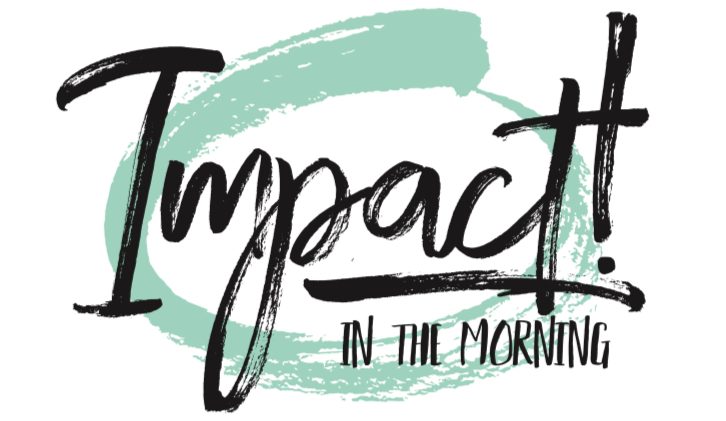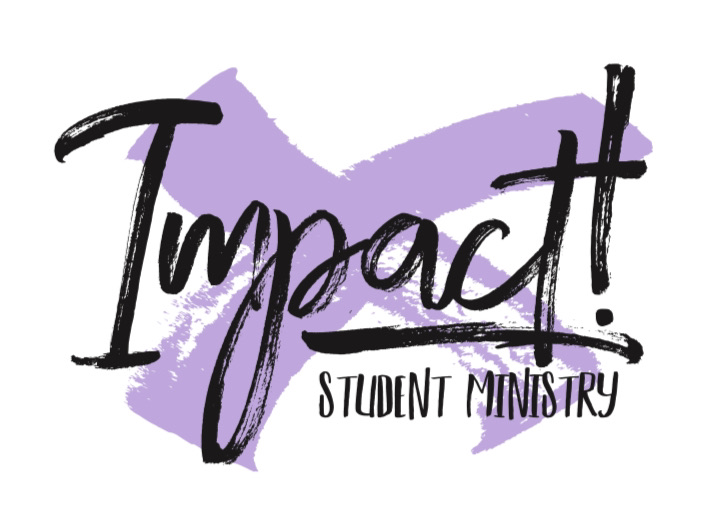 Retreats and Missions Trips:
We will offer two separate retreats for Sr. High and two separate retreats for Jr. High throughout the year. There will be retreats in both the fall and the spring. There will also be one domestic missions trip and one local missions week during the summer.
JUNIOR HIGH
Impact Nights: Every Thursday, 6th through 8th graders meet together with leaders for fun, teaching, and discussion. The first and last weeks of each month will be Impact Invite Events and Impact Experience nights respectively.
Impact Invite Events: These happen the first Thursday of each month (except when we're not meeting or on a trip). Think of Impact Invite Events as a big party with the opportunity to connect with other students and leaders. Some examples of events that we have planned this year are: Food Olympics, Mini-Golf @ Church, Cutthroat Kitchen, and The Great Escape Room! These events are tailored perfectly for first time guests or for regular attenders to bring a friend!
Impact Experience Nights: At Impact, we don't want to just talk about our faith, we want to live it out. In an effort to do that, the final Thursday of each month is an opportunity to experience the faith practices that we have been learning and discussing during that month. Some of our experience nights this year will focus on prayer, serving others, practicing silence, and how to study scripture. Some of these nights will happen on our church campus and some may happen elsewhere. Be sure to check the latest calendar to be sure of what is happening and when!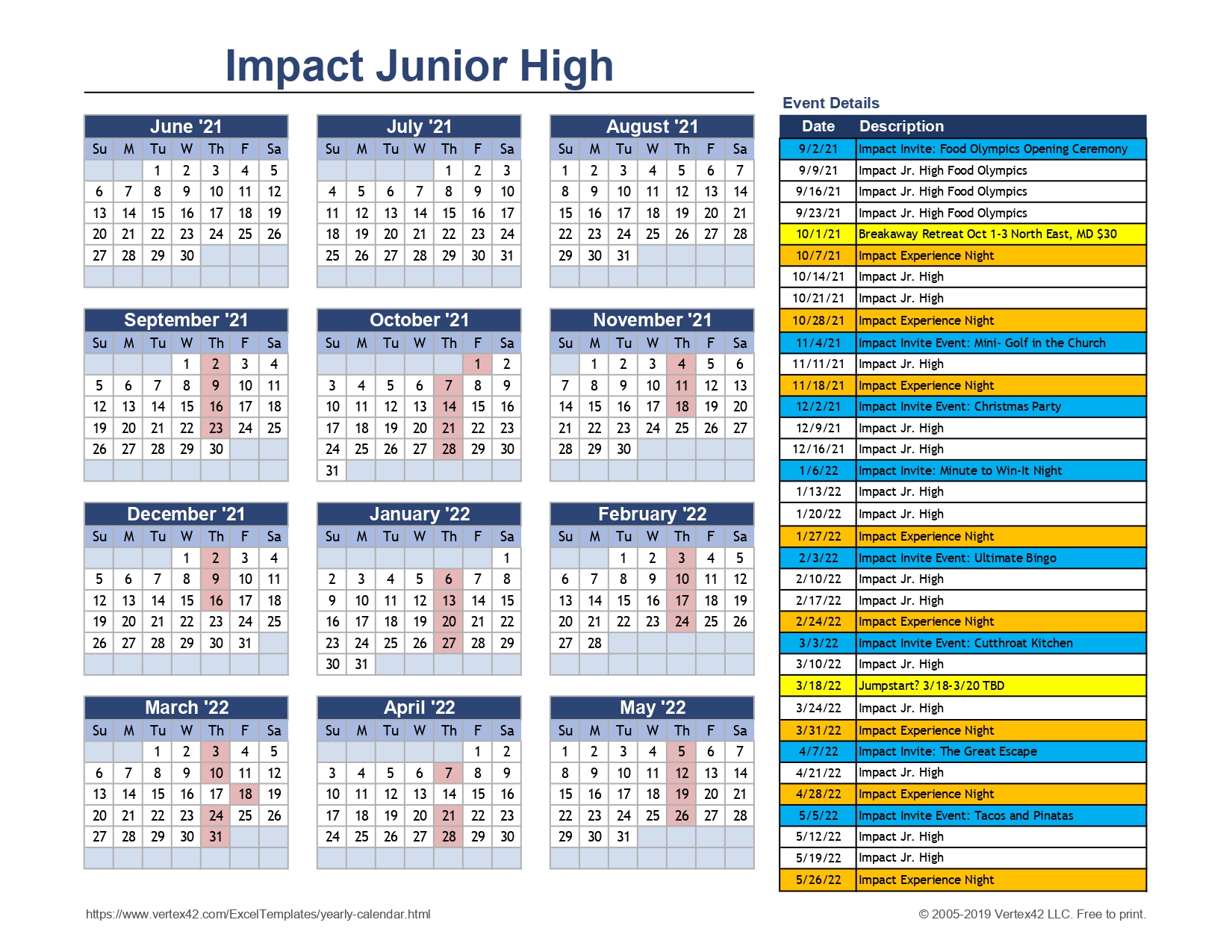 SENIOR HIGH
Impact Interest Groups: These groups meet at various times throughout the week and may occur at leader's homes or on the church campus. Interest Groups are centered around an activity (sports, video games, board games, reading, horseback riding, etc.) and their sole purpose is connection. The goal of an interest group is for students to get connected into a discipleship group.
Worship Nights: On the final Monday of each month from 7-8:30 PM, we will come together at the church for a worship night. This night will feature time to connect with one another, a time of musical worship, and stories from adult leaders and students about what God is doing in their lives.
Discipleship groups: At Impact, we believe that discipleship happens best in the context of relationships. Birthed out of Interest Groups, discipleship groups meet regularly to discuss matters of faith and life. Each group will consist of an adult leader and 2-3 students. Discipleship groups are tailored to the needs of the students in them and no two groups will look exactly the same. Typically, Discipleship groups will last throughout the remainder of the current school year, but may continue beyond that.